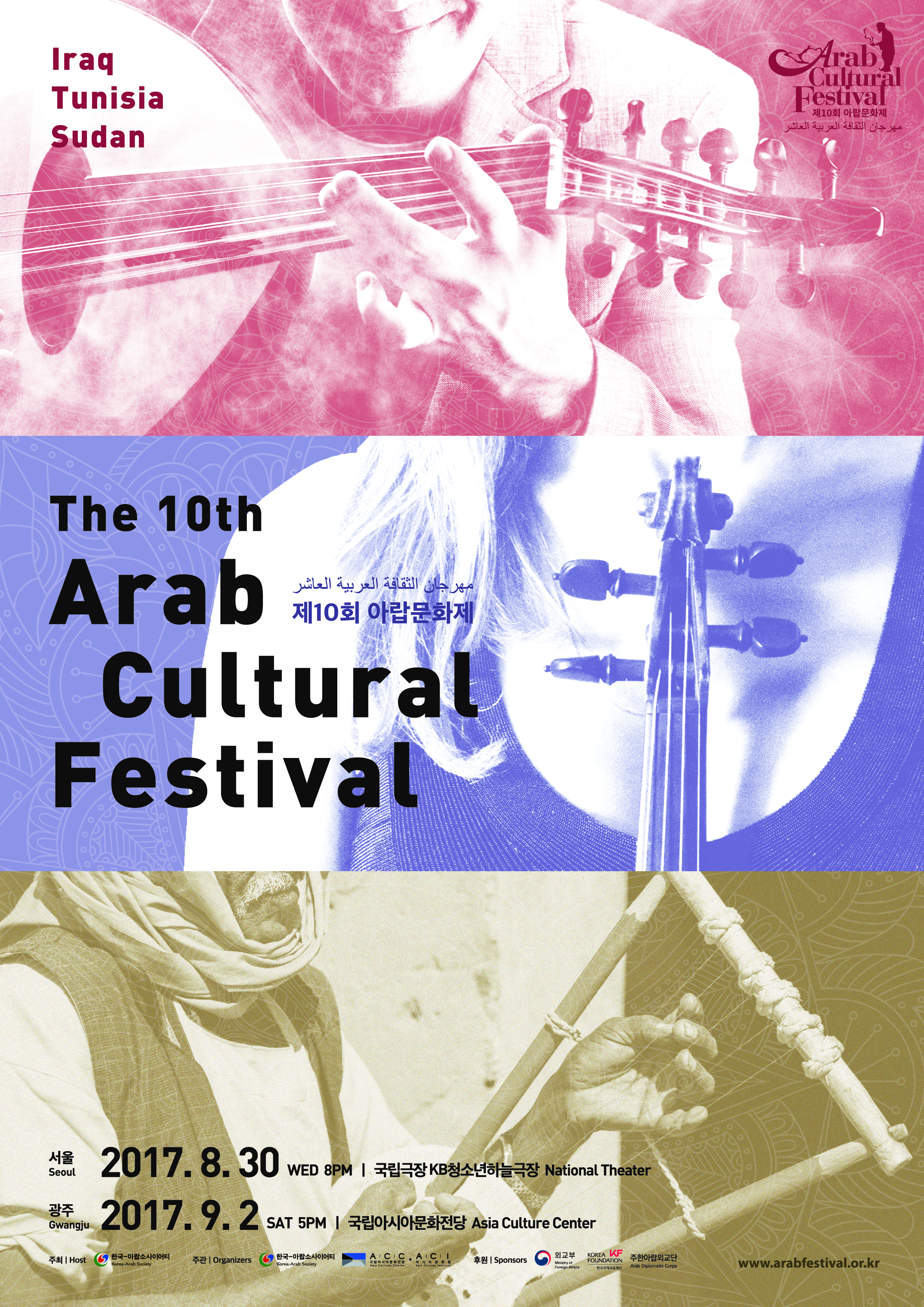 'The 10th Arab Culture Festival – Invitation of Arab Cultural Performance'
will be held at National Theater of Korea in Seoul on 30 August and at Asia Culture Center in Gwangju on 2 September.
The 10th Arab Cultural Festival, sponsored by Korea's Ministry of Foreign Affairs and Korea Foundation,
invites folk band from Sudan, oud player from Iraq and violinist from Tunisia.
They will entertain audiences in Korea with an artistic performance that combines tradition and modernity of Arab region.
Date and time: (Seoul) Wednesday, August 30, 20:00
(Gwangju) Saturday, September 2, 17:00
Venues: (Seoul) National Theater KB Young Heaven Theater
(Gwangju) National Asian Cultural Complex Theater 2
Tickets : (Seoul) National Theater (www.ntok.go.kr)
(Gwangju) Asia Culture Center (www.acc.go.kr)
Admission: Free
For more information, visit the website of the 10th Arab Cultural Festival (arabfestival.or.kr/en/)