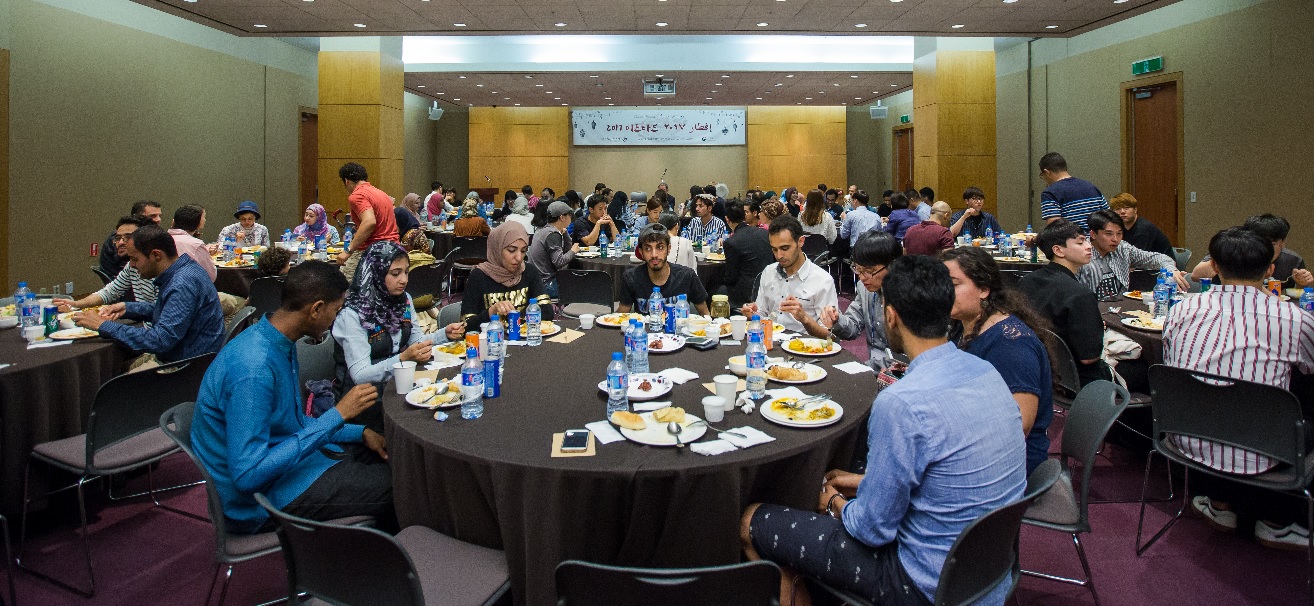 Korea-Arab Society held reception on Saturday, June 24, the last day of Ramadan 2017.
was the second Iftar reception for Arab students studying in Korea that was hosted by Korea-Arab Society and sponsored by the Ministry of Foreign Affairs of Korea. Korean students were also invited this year to experience this particular Arab culture first hand and to interact with Arab students.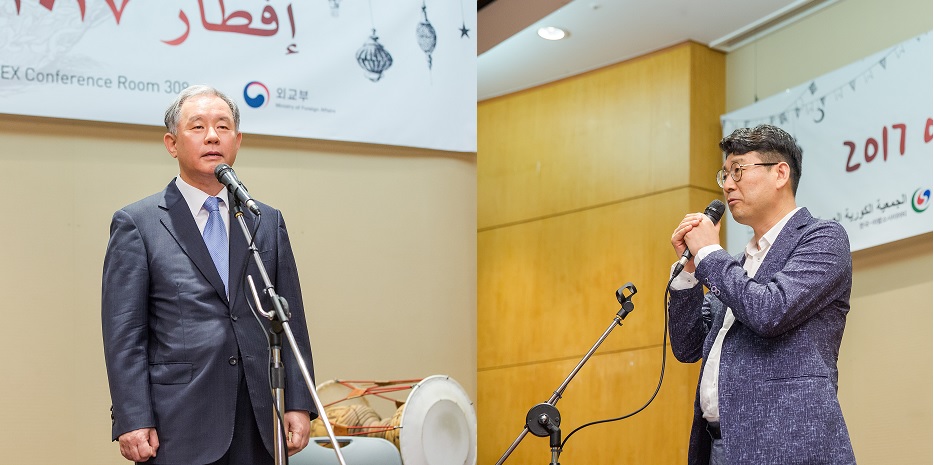 The reception started with the welcome speech by H.E. Mr. Kim Jin-soo, Secretary-General of Korea-Arab Society, and congratulatory address by Mr. Moon Byung-jun, the Director of Middle East Division II of Ministry of Foreign Affairs of Korea.
The guests broke the fast with dates and Arabic coffee donated by the Ambassador of Oman in Korea and enjoyed Arab cuisine
prepared specially for this Iftar.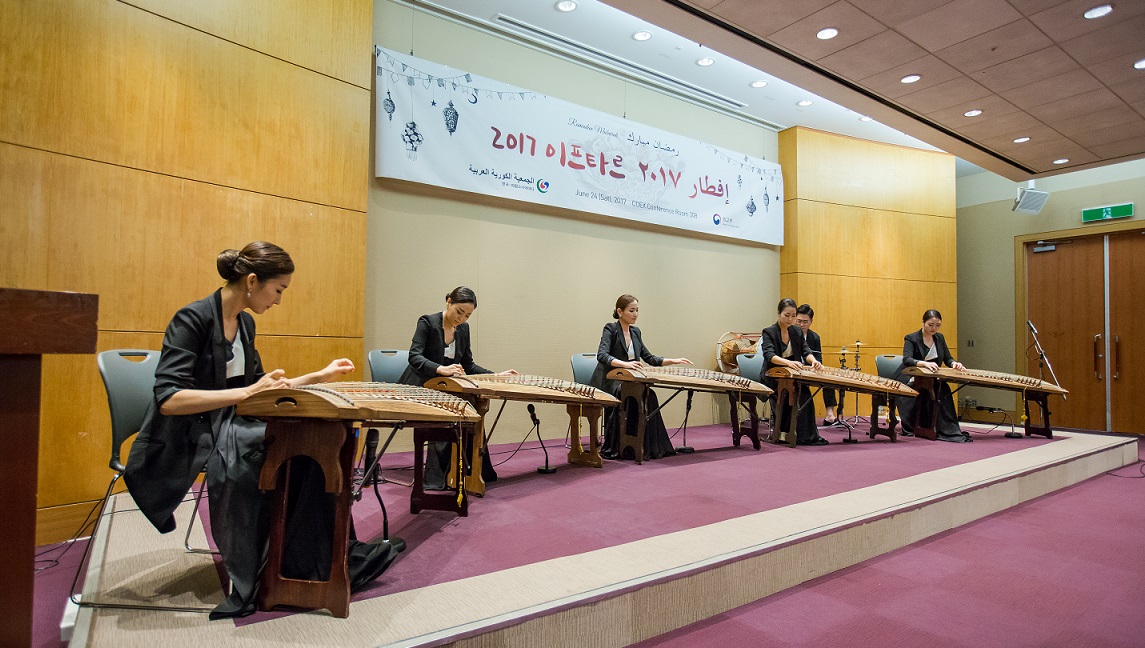 Followed by the reception was Sookmyung Gayageum Orchestra's performance of Korean folk music as well as familiar pop music with the Gayageum, Korean traditional string musical instrument. The post-dinner programs also include a speech by a Korean diplomat who shared stories from her experience in Arab countries and a comedic Arabic talk show performed by an Arab student. The reception concluded with the representative of Muslim Student's Association Korea sharing her impression of the night as well as her perspective as an Arab student in Korea.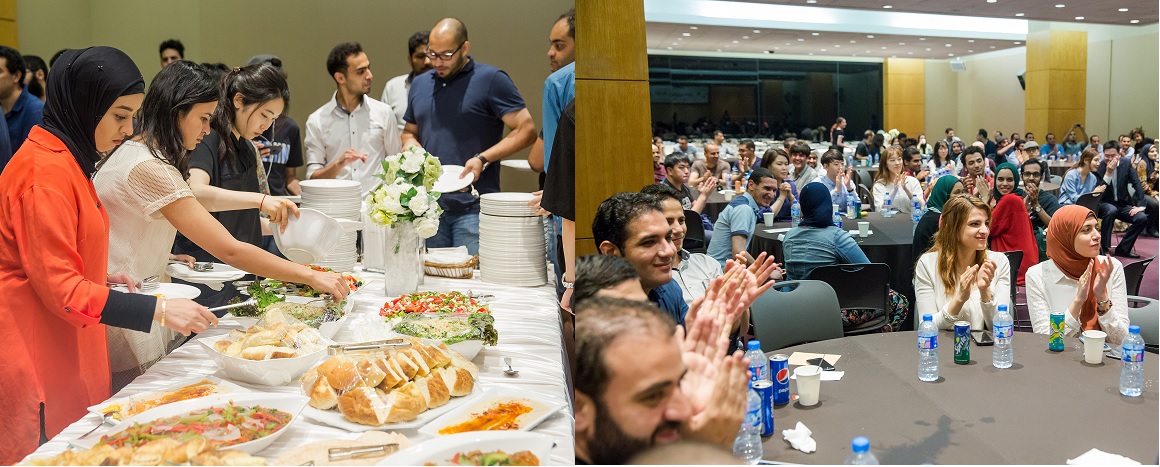 This Iftar reception brought Arab and Korean youth together and provided them with a space to share the Ramadan spirits: sharing and tolerance.
Ramadan(Arabic: رمضان) is the ninth month of the Islamic calendar and is a holy month during which Muslims worldwide fast from dawn to dusk each day to commemorate the first revelation of the Quran to Muhammad. Iftar(Arabic: إفطار), which literally means breakfast, is a meal that Muslims have to break each day's fast after sunset during Ramadan. In 2017, Ramadan started on the 27th of May and ended the 24th of June.