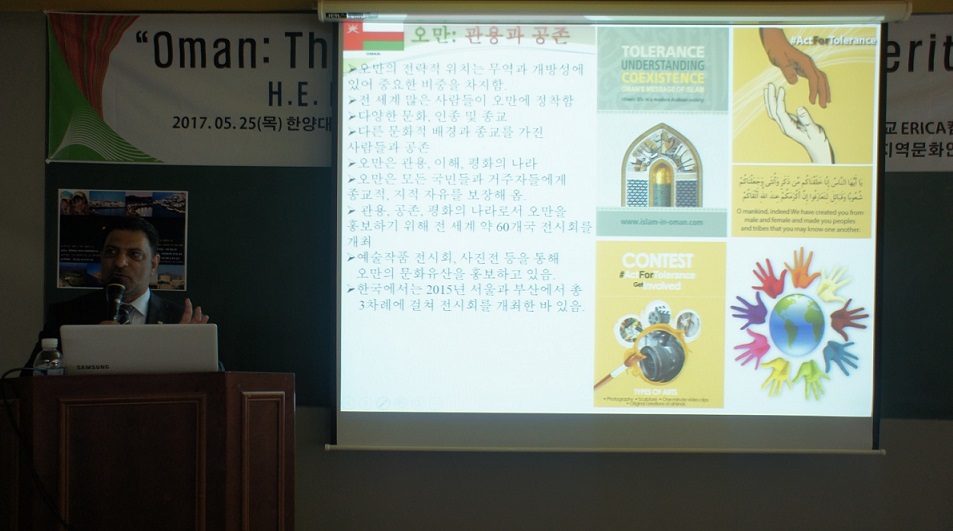 A Special Lecture by Arab Diplomatic Corps hosted by the Korea-Arab Society was held on 25th May 2017 at Hanyang University ERICA Campus. H.E Mohamed Salim Alharthy, Ambassador of Oman to Korea was invited to deliver the lecture under the subject of "Oman: The Historical and Cultural Heritage". He delivered the lecture about history, culture, society and the relationship between Korea and Oman.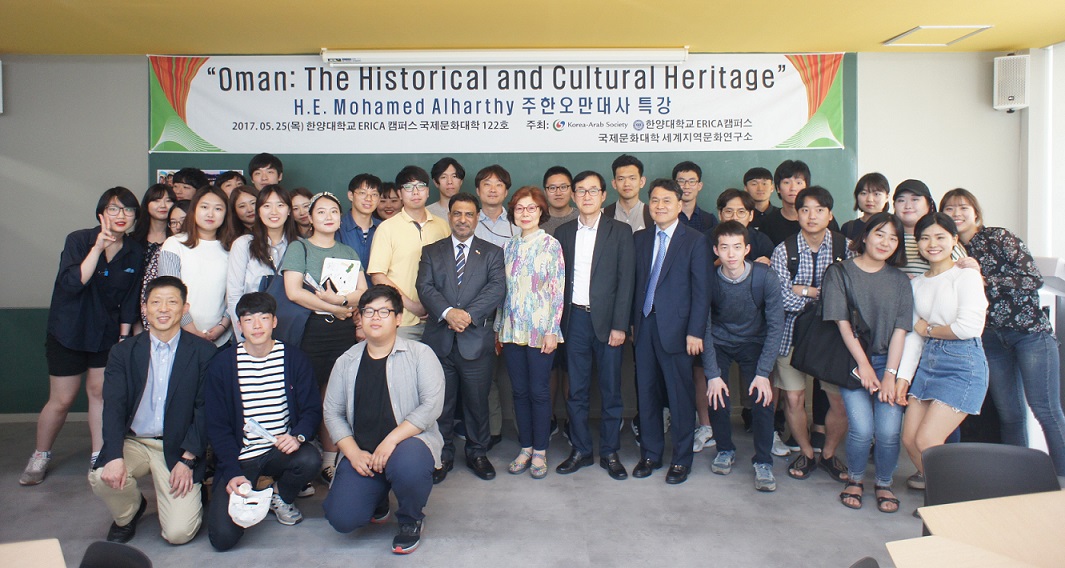 The lecture started with the history of the Silk Road, which led to the overall explanation of history, culture, and society of Oman. He also introduced rich tourism resources of the country. He emphasized a long history of exchanges between Korea and Oman and asked for more active exchanges.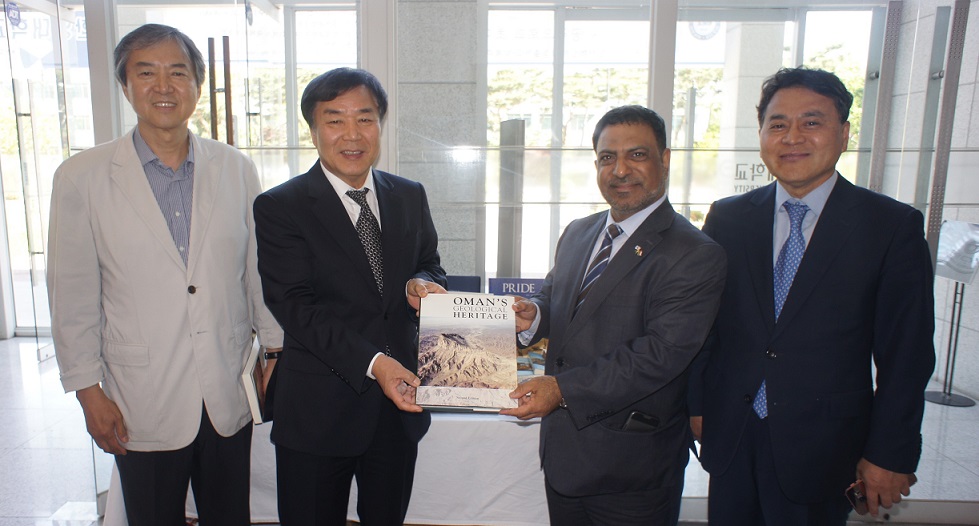 On the first floor of the college of languages and cultures of the Hanyang University ERICA Campus, photographs, books, and traditional handcrafts were exhibited for a week from May 25th to 31st. In addition, dates and Arabic coffee were provided to be tasted for students.