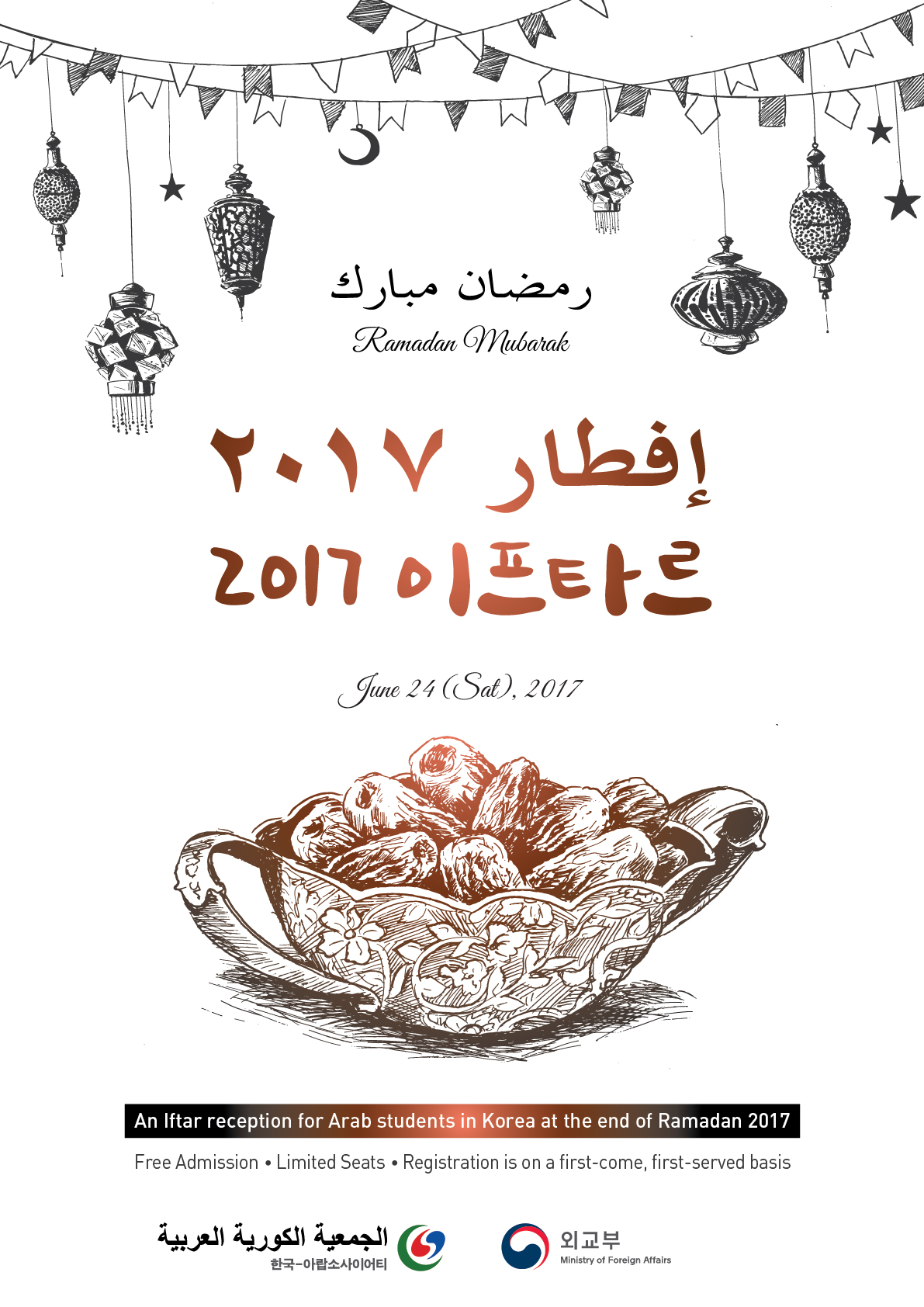 Ramadan Mubarak!
On the occasion of the Islamic holy month of Ramadan, Korea-Arab Society is holding 'Iftar 2017' reception with the sponsorship of the Ministry of Foreign Affairs for Arab students studying in Korea.
Korean students who study Arabic or Arab culture are also welcome to join the reception.
Date and time: June 24 Saturday, 19:30-22:00
Venue: COEX (513, Yeongdong-daero, Gangnam-gu, Seoul)
*Advance registration is requested due to limited seating; only those with a confirmed registration are guaranteed a seat.
**In case you need to cancel your registration, please let us know at least 2 days prior to the reception.
Should you have any queries, please contact us: info@korea-arab.org