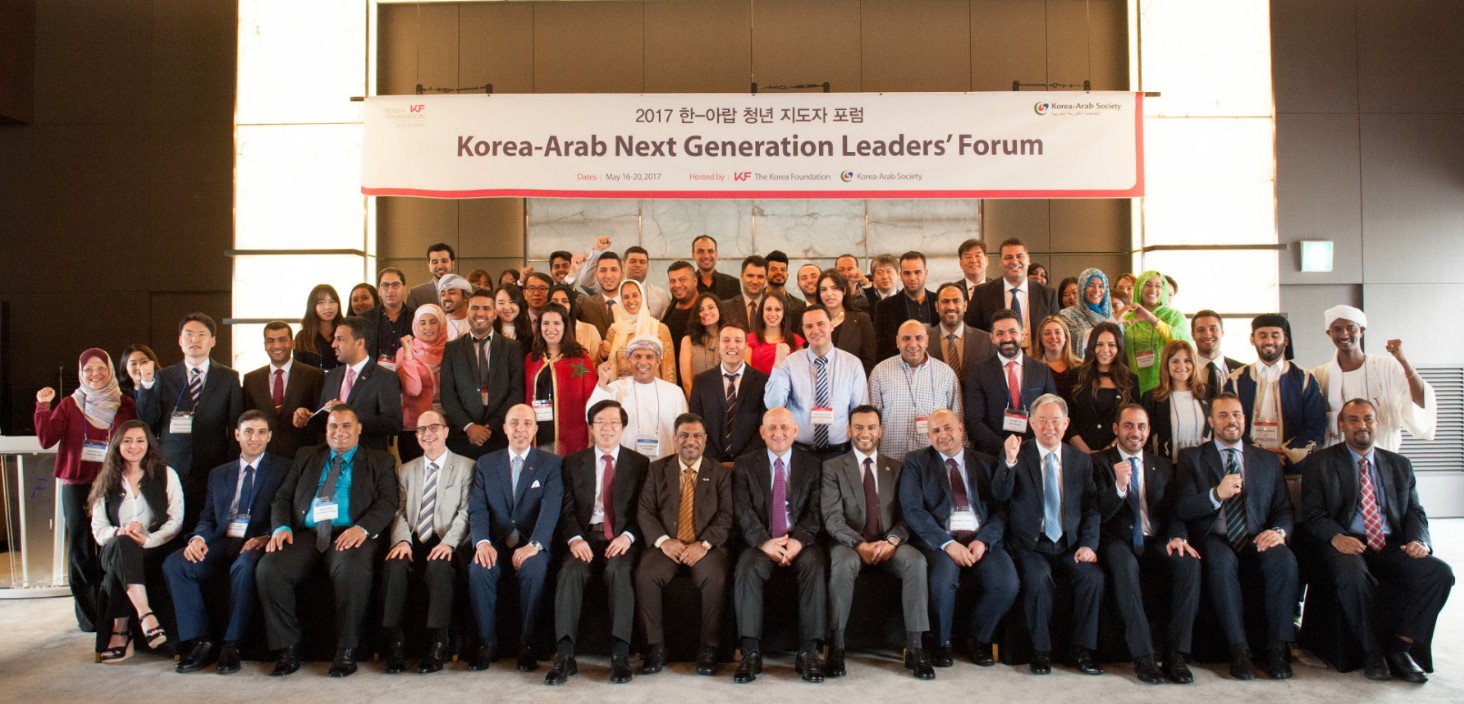 The Korea-Arab Next-Generation Leaders' Forum was co-hosted by the Korea Foundation and Korea-Arab Society for a 6-day stay in Korea from 15 to 20 May 2017. 45 emerging experts in media, academia and cultural sectors from 12 different Arab countries (Algeria, Egypt, Iraq, Lebanon, Libya, Jordan, Kuwait, Morocco, Oman, Palestine, Sudan and the UAE) were invited to enhance understanding on Korea.
During their stay in Korea, delegates had a meeting with the Korean Foreign Ministry's Bureau of Middle Eastern & African Affairs and had a comprehensive discussion with Korean next-generation leaders in "Korea-Arab Cultural Dialogue" which was organized by the Center for Arab Studies at Hankuk University of Foreign Studies. (Director: Prof. Jeongmin Seo of Graduate School of International and Area Studies, Department of Middle East & African Studies)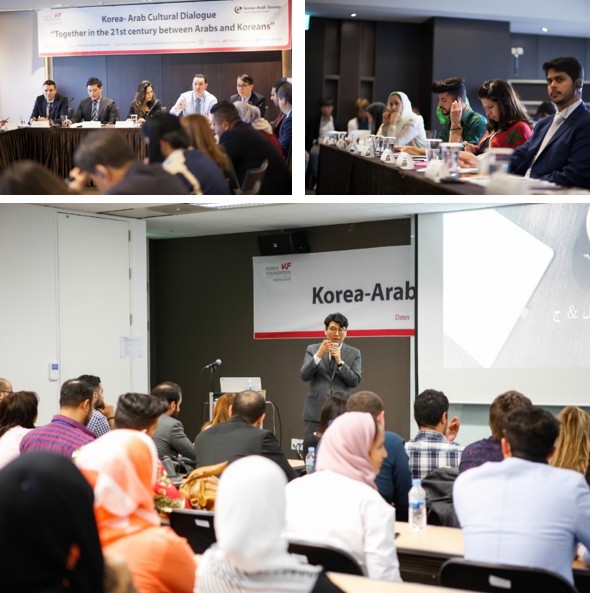 In addition, they had several opportunities to experience Korean traditional and modern culture and history through a visit to the Busan Port Authority, Gyeongbokgung Palace, MBC World Theme Park, Hyundai Motor Studio, Samsung d'light, attending the non-verbal performance 'Nanta' and making Korean rice-cake.
The delegates expressed gratitude to the Korea Foundation and Korea-Arab Society for hosting such a forum broadening their understanding on Korea and building a platform for cooperation between Korea and the Arab world.