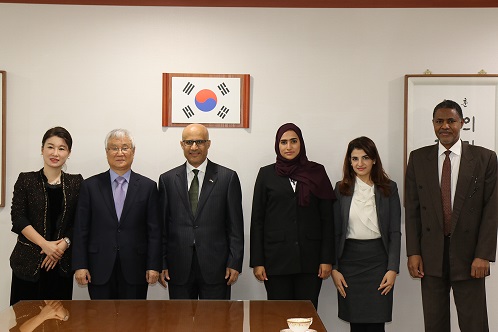 A Special Lecture by Arab Diplomatic Corps hosted by the Korea-Arab Society was held on 3rd November 2017
at Dongduk Women's University.
Mr. Rashed Alshamsi, Counsellor of United Arab Emirates to Korea was invited as a lecturer and delivered the lecture about history, culture, society, tourism resources of the UAE including the Louvre museum in Abu Dhabi which is recently open.
He especially put emphasis on the relationship between Korea and UAE in the energy sector.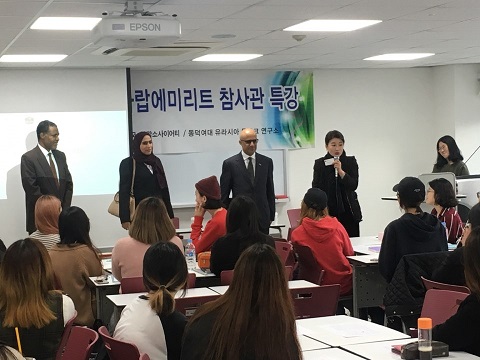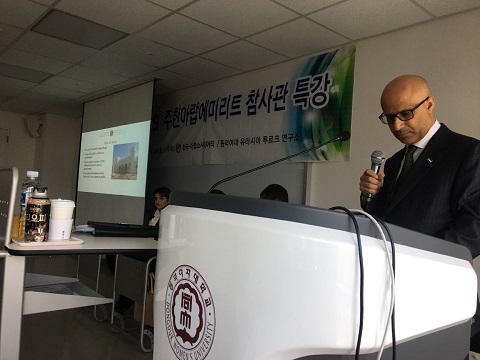 Since this special lecture was held at women's university, students asked many questions on the women's status in the UAE. The second secretary of the UAE embassy, Ms. Mohrah Aldhanhani, motivated students of the class by saying that the UAE has been encouraging women to become a working member of the society.